Getting involved is essential
Feminist interventions have a long tradition at the University of Vienna. The posters and flyers exhibited here were created between 1980 and 2012 all around the University. They were made by committed students as well as employees and institutions. They promote events such as conferences and lecture series as well as parties, shedding light on feminist topics, for example with the celebratory event for the 100th anniversary of female students at the University of Vienna.
Feminist engagement goes hand in hand with challenging the university as an institution as well as the the scientific community. This is essential for driving change and transforming the University into a place of diversity and equality.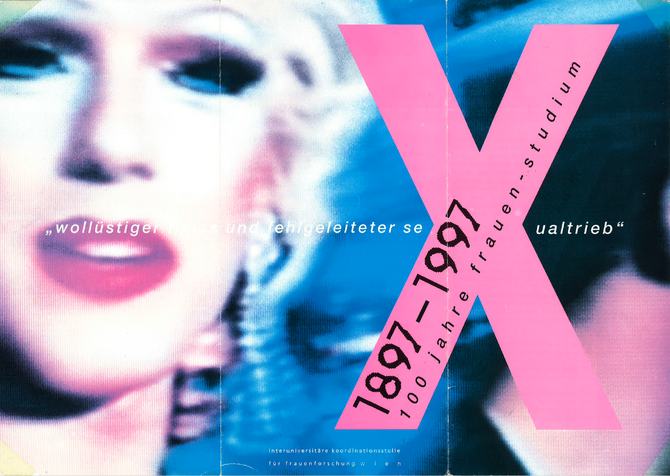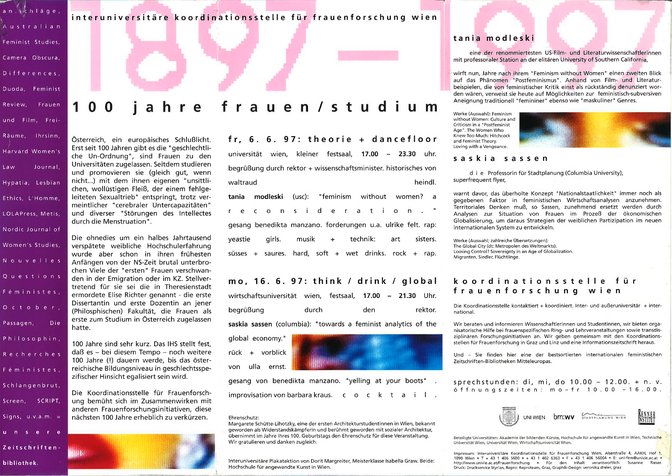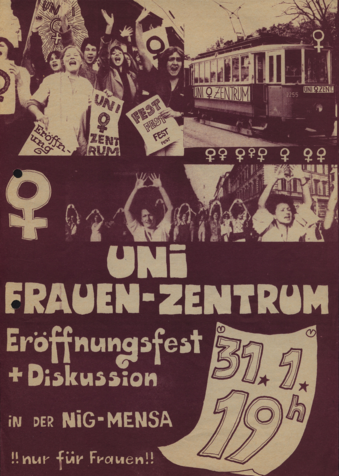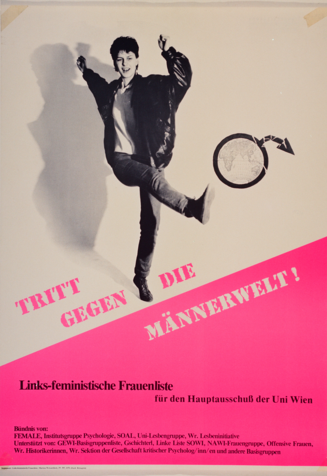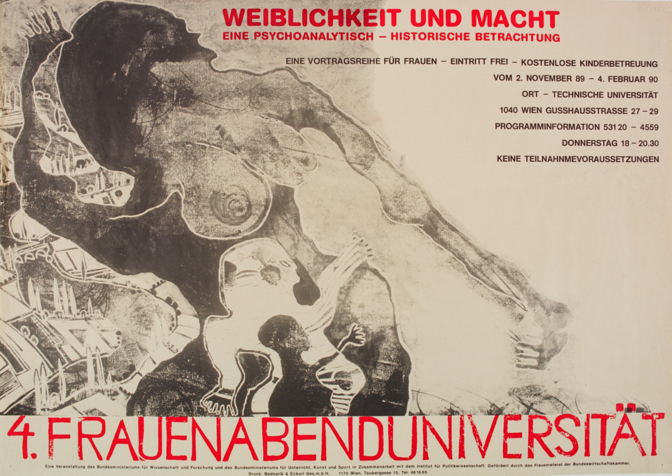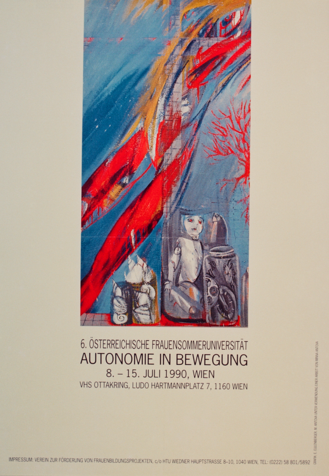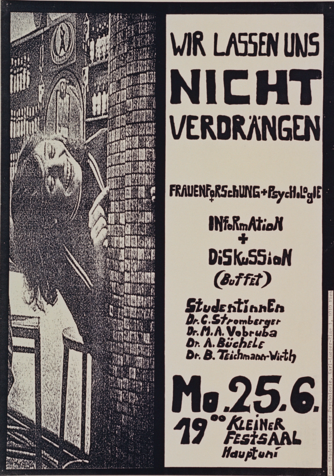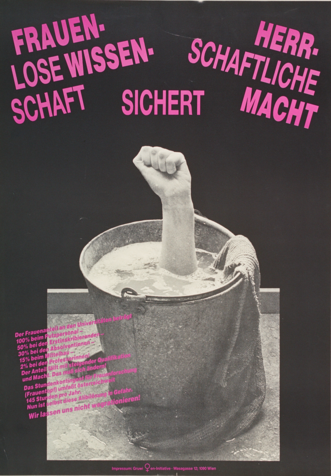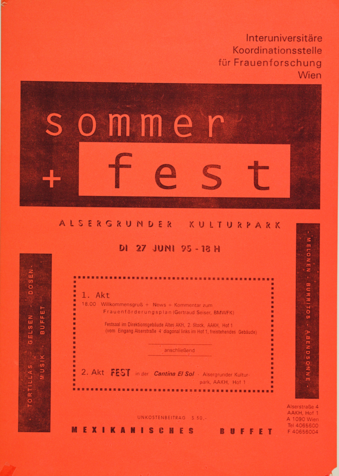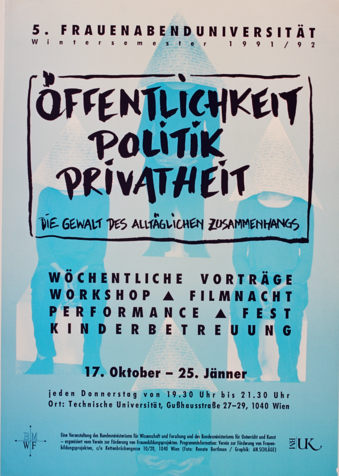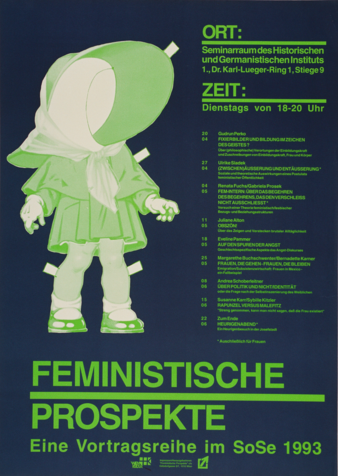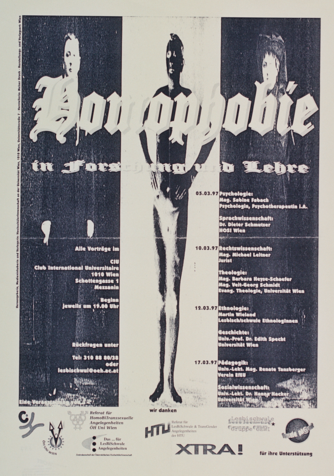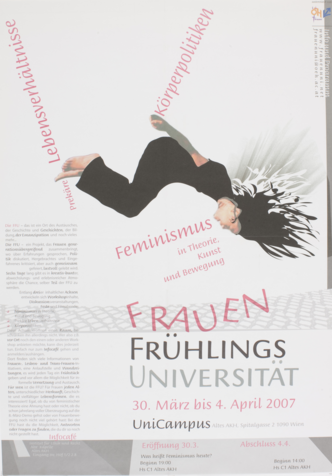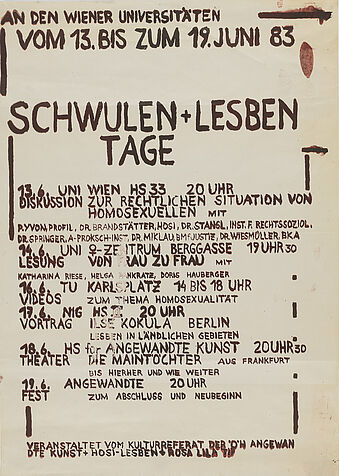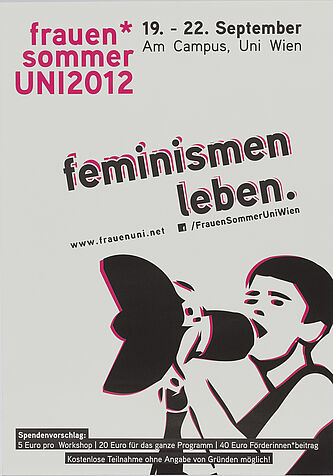 Previous Slide
Next Slide