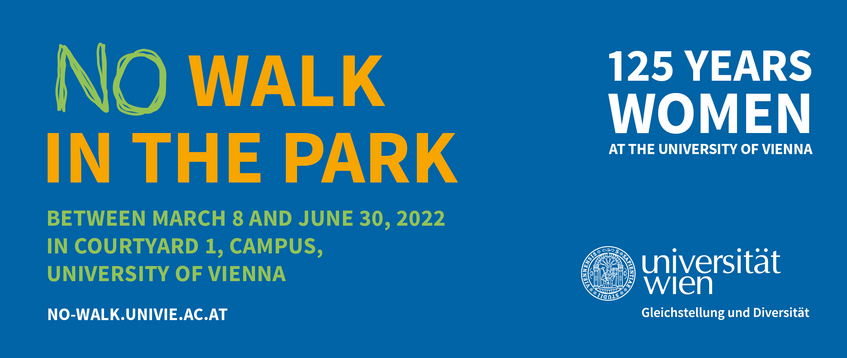 (No) Walk in the Park - 125 Years of Women at the University of Vienna
2022 marks the 125th anniversary of the enrolment of the first female students at the University of Vienna. The Gender Equality and Diversity unit of the University of Vienna invites you on a walk in courtyard 1 of the Campus until June 30, 2022 that shows that the history of women at the university is everything but a walk in the park. Along important milestones, we walk towards visions of the future. Even if there is still some distance left to go, women and equality have come a long way already.
After July 1, 2022, the walk will be available online.